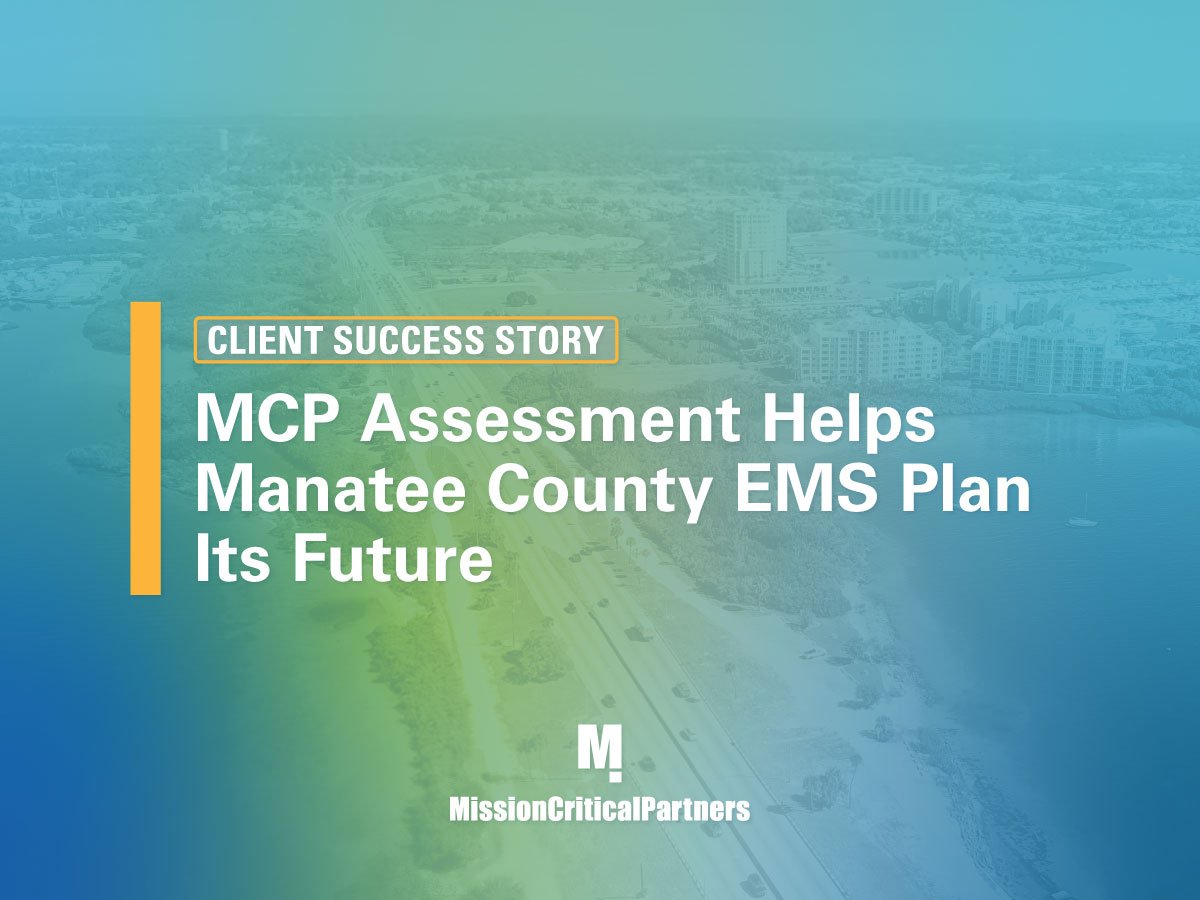 In Summary:
Manatee County Emergency Medical Services lacked short-term and long-term strategic plans.
Mission Critical Partners (MCP) was hired to conduct a comprehensive assessment of all aspects of its operations and develop a five-year strategic plan.
MCP performed the assessment and then delivered a comprehensive report that detailed the findings. The report also contained a five-year strategic plan and recommendations to improve the agency's operations.
---
Background: