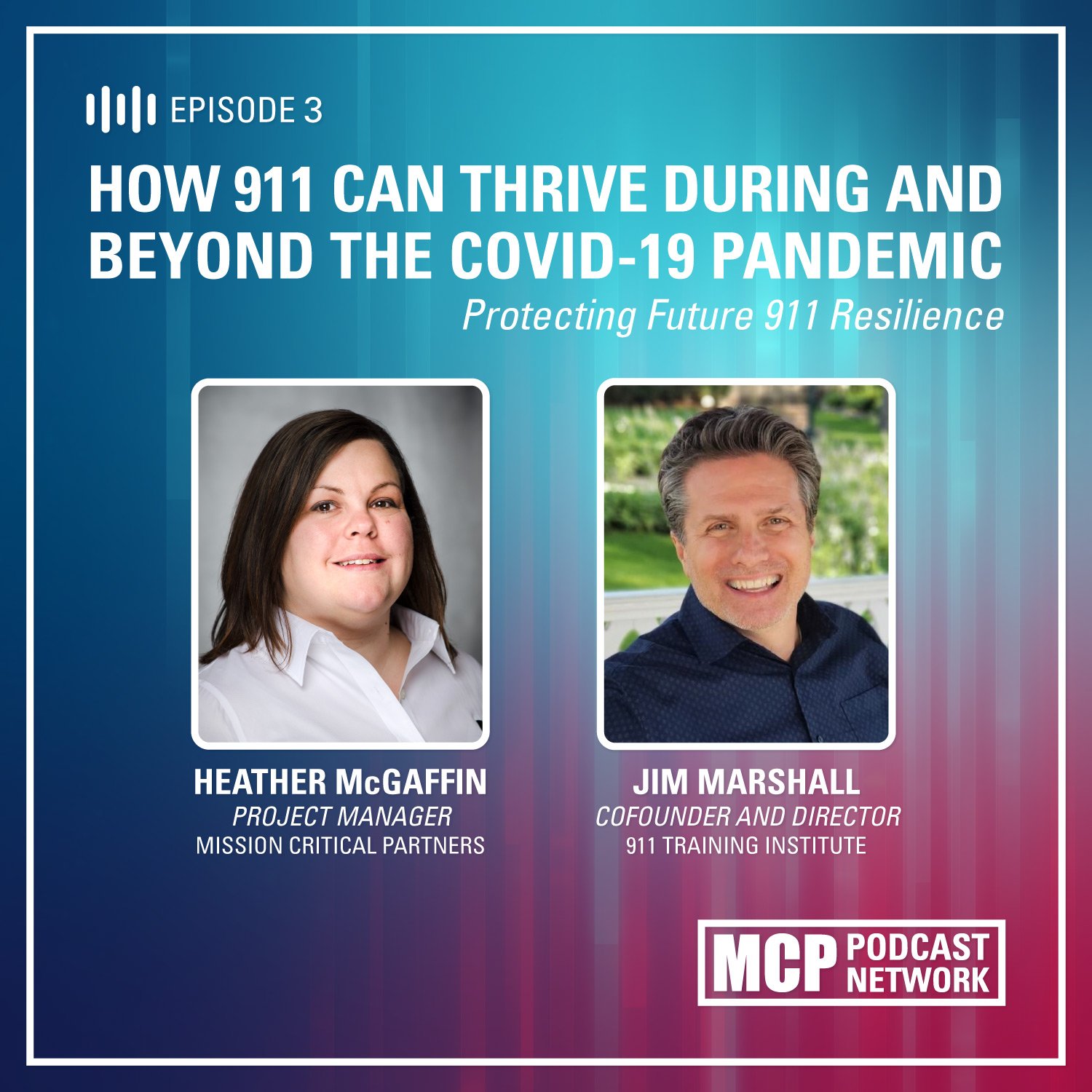 MCP's informational podcast series features the firm's subject-matter experts and other industry leaders exploring a wide range of timely topics pertaining to mission-critical communications.
The MCP Podcast Network, created by Mission Critical Partners, recently launched a three-part series entitled, "How the 911 Community Can Thrive During and Beyond the COVID-19 Pandemic." This episode explores how an emergency communications center (ECC) leader's mindset and skillsets can protect future 911 resilience.
An edited transcript is available below.
Panelists include: