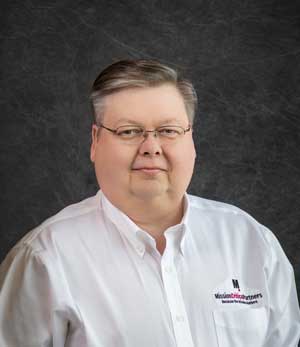 Our people and culture make Mission Critical Partners (MCP) a great place to work. Our "Life at MCP" series introduces our team members, the role they play in our organization and their passion for helping the public safety industry thrive.
Jim Davis, communications consultant at Mission Critical Partners (MCP), knows a thing or two about public safety communications.
His 37-year public sector career began as an EMT for a funeral home at eighteen. Shortly thereafter, he transitioned to a dispatcher for the Danville, VA, Fire Department, where he worked until he joined the Danville Police Department. It was there that Davis worked his way up to lieutenant, a position he held until 1995 when he took on the role of Pittsylvania County's emergency services director. "I was enjoying the work as a lieutenant, but I felt like I needed another challenge," Davis said.