Life at MCP: Meet Nick Falgiatore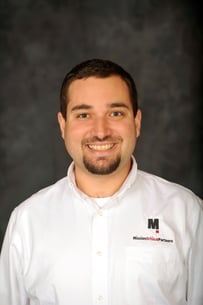 Nick Falgiatore is a senior technology specialist at Mission Critical Partners (MCP) who brings a decade of industry experience to the table. His prowess includes land mobile radio system assessment, design, procurement, and implementation support, FirstNet planning, Federal Communications Commission (FCC) licensing, propagation modeling, interoperability planning, and data gathering among others. He's also one of the public safety communications sector's rising stars – he was recently honored with an award as a leading professional charting a course in the industry in the years to come.
Team first mentality
Nick came to MCP in 2013 and was quickly entrenched in projects of all shapes and sizes implementing public safety communications systems. He has supported more than 50 clients with designing and deploying new radio and wireless broadband solutions such as Project 25 (P25) Phase I and Phase II systems. In the last two years, he's been heavily engaged with the rollout of the Nationwide Public Safety Broadband Network, being implemented by FirstNet, working shoulder-to-shoulder with several state and local clients as they build their strategy to build out their network.
Seeing his clients implement the best possible solution and succeed is something Nick is passionate about. He attributes the success of his projects to the team at MCP working alongside him, making his job that much easier. One of his favorite aspects of his job is that the MCP culture is a supportive and challenging environment where every subject matter expert is backed by a skilled and passionate team working towards one end goal – client success.
"Biggest plus of a career at MCP? No one person is carrying the brunt of the load. Your work is backed by many capable and willing team members that are there to support you. This is due, in part, to the large size of the team and the commitment of success that this company strives for."
To Nick, these are great strengths MCP has as a company.
Nick attributes this success to the emphasis the company puts on making sure the right players for the job are hired. (You can learn more about how MCP attracts 'A' talent here.) The shared mentality at MCP, he believes, is that everyone is committed to the success of the project and the client.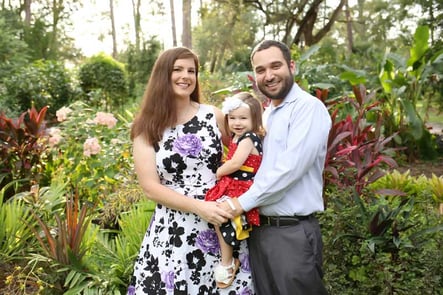 Although Nick is on the road a lot, one of his main goals is to maintain a good work life balance. He does this by trying to stay local as much as possible and bringing his family around with him as much as he is able. As other consultants would agree, finding a balance between travel duties and personal life is challenging, but MCP offers him a great degree of flexibility so he can make it happen and maintain balance.
A passion for doing the right thing
Knowing that his work makes a measurable difference helping first responders, as well as dispatchers, respond more effectively helps Nick perform at his highest level. The deeper mission at MCP of "because the mission matters" and MCP's core value of passion are also contributing reasons that Nick feels strongly about his work and tries to "always be on the ball."
"What we're recommending always ties back to the specific needs of first responders. I can't stress the importance we place on focusing on a client's specific needs and if they will find our solution useful versus just a new technology."
The future is bright
Nick's advice for other young professionals in the public safety industry?
"Young professionals bring new thinking and fresh perspective to an industry that's undergoing a transformative change with the emergence of FirstNet, Next Generation 911, data integration and smart phones," says Nick. "As young professionals, we grew up using digital communications from a very early age. We can help spur new and innovative ideas that will be more adaptive to the next generation of first responders."
A Man of action
Throughout Nick's career at MCP he has won awards and been praised for his accomplishments. He has exceeded expectations that the company has created for him and gone above and beyond the call of duty. Nick was recently named the International Wireless Communications Expo (IWCE) Young Professional for 2017. This award showcases the next generation of professionals who will be shaping the future of communications technology. After he won that award he proceeded to be promoted to senior technology specialist at MCP and now is a licensed professional engineer in Florida, Tennessee and North Carolina.
Interested in learning more about a career with MCP?
SHARE: