Life at MCP: Meet Jackie Mines
Our people and culture make Mission Critical Partners (MCP) a great place to work. Our "Life at MCP" series introduces our team members, the role they play in our organization and their passion for helping the public safety industry thrive.
---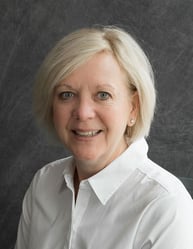 Walt Disney is well-known for his famous quote, "It's kind of fun to do the impossible."
Jackie Mines, Project Manager at Mission Critical Partners, has learned this a time or two during her 30+ years working in public safety communications.
She lived this firsthand back in 1998 when she and her team of stakeholders completed what seemed like the impossible task of leading the effort to deploy wireless enhanced 911 (E911) in a fourteen-state Midwest region at the US West telephone company (US West later became Qwest Communications International and was purchased by Century Link).
Twenty years later, her work embodied this philosophy again in her role as the director of emergency communications networks for the State of Minnesota, when she led the team responsible for rolling out text-to-911 statewide in 2017. As part of that multi-year, very complex project, not only did the 30-year old 911 system in Minnesota undergo a major upgrade that dramatically improved emergency response capabilities for the people and visitors of Minnesota, it also extended new capabilities to the deaf and hard-of-hearing community.This is just one reason she's decided to focus her career in emergency communications. "In this industry, you really have a chance to make a difference. Because you spend such a significant portion of your life at work, it's extremely important that you love what you're doing, and for me, this is how I found success. I love being part of this industry where my contributions make a true impact on people and knowing that what I'm doing makes a difference."
Meaningful work, strong connections
Not only did Jackie play a leadership role in text-to-911 deployment in Minnesota, she also directed the group responsible for funding and operating the statewide E911 and Next Generation 911 (NG911) systems, the Allied Radio Matrix for Emergency Response (ARMER) statewide radio system, and the Integrated Public Alert and Warning System (IPAWS) in the State. Under her leadership, Minnesota became one of the first states in the nation to deploy an NG911 backbone to 87 counties and 104 public safety answering points (PSAPs), as well as a statewide radio system.
Jackie believes that the key element that was instrumental to her success during her tenure in Minnesota was looking at the emergency response ecosystem as a single holistic platform. "I've always believed that when it comes to emergency communications, everything ties together. There needs to be a connection between the first half and second half of the response process. I set out on a mission to convince the stakeholders in Minnesota of this by creating a vision that every stage of the process from when the call comes into the 911 center, over the NG911 network to the dispatching of the call over the statewide radio system including the use of the wireless broadband system by first responders to garner important data regarding the call, must receive equal attention in order to accomplish a truly interoperable emergency response system," commented Jackie.
All of the rich experience she's gained working in the trenches at the state and local level in Minnesota has put her in a "ready to roll" position for MCP when she transitioned to the team in early 2018. Today, Jackie focuses her time working on federal, state and local projects contributing to strategic plans and supporting PSAPs that are evolving from an E911 environment to an NG911 one. On several projects, she's also involved in the FirstNet transition, and how it will impact the PSAP. "For me, it's an opportunity to bring my vision of that holistic emergency communications ecosystem full-circle again," said Jackie.
Her favorite project is working on the National 911 Program where she educates state leaders and early adopters across the country by sharing information about the lessons she's learned the hard way to make their jobs easier. "I'm very fortunate to not only have impacted 911 at the regional and state level when I was at Minnesota, and now at the national level," said Jackie.
The transition from public to private
Making the switch from working for the public sector to the private one was a difficult decision, one that Jackie spent countless hours weighing the pros and cons about. While the transition was challenging, she couldn't be more pleased with her decision. "With any job, you wonder if you did the right thing, especially when you've been working in the same role for a large part of your career, like me. But at MCP, I felt like I wasn't alone," said Jackie. In most cases, Jackie's colleagues made similar decisions during their careers—approximately half of MCP's experts come from the public sector and have worked in the PSAP or for an emergency communications agency.
According to Jackie, this is something that resonates with clients. "This is really the strength that MCP has. So many of us have been in our clients' shoes. We've learned what can go wrong, how to make tough choices and the different best practices that can ease difficult transitions. I love that I can reapply what I've learned to our clients to help improve the outcome of their project, and counsel them where they should be prudent." commented Jackie.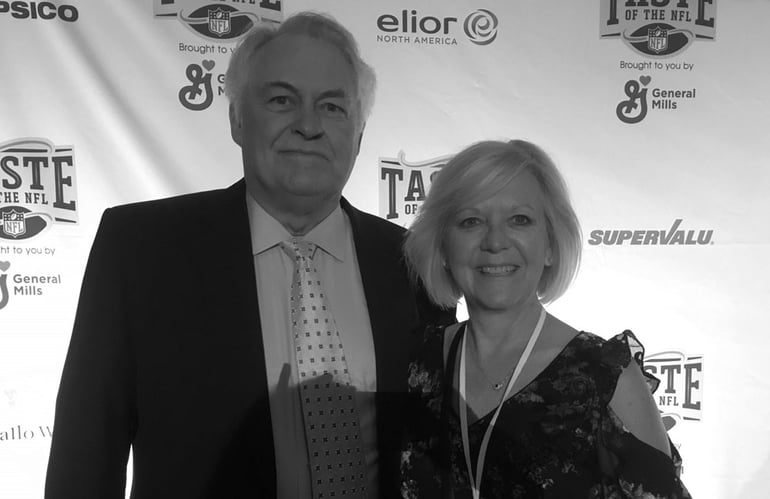 Making a difference in her family and community
Jackie's a fighter in more ways than one: in her career and in her personal life. A breast-cancer survivor and a family woman, she admits that, "at the end of the day, work comes and goes, but it's my family that matters the most to me."
In November, she'll take a new role when she becomes a grandmother for the first time.
SHARE: