Life at MCP: Meet Howard Miller
Everyone at MCP is passionate about the public safety and justice communities and their critical missions. They also are passionate about things in their personal lives. Howard Miller, the firm's new senior recruiter, is no exception – he is passionate about helping the less fortunate, especially children.
One of his favorite endeavors was the creation of the "Shop with a Badge," program when he was a senior public relations officer for the Brookhaven, Georgia, police department. The program, which still exists and also involves the city's fire/rescue and emergency medical departments, provides $200 stipends to low-income children that they can spend at Target, which is a sponsor.
According to Howard, the area has a high number of underprivileged children, and the program is the "only way that some of these kids get a Christmas."
It wasn't easy launching the program – at the time, there was no money available for it nor any funding mechanisms in place. Nevertheless, Howard stuck with it, demonstrating a considerable amount of persistence – which happens to be an MCP core value (the others being integrity, trust, accountability, and prudence).
A decision was made to generate donations via a charity running event that was dubbed the Brookhaven Hot Pursuit 5K. Amazingly, it generated more than $12,000 the first year. The program partnered with the local Boys and Girls Club, and 50 children were paired with a police officer, firefighter, or 911 telecommunicator and sent on a $200 shopping spree at Target, which sponsored the event.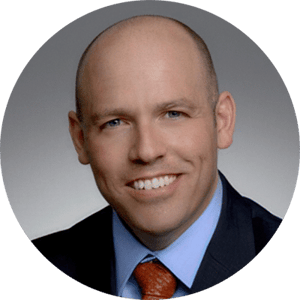 The next year, the run raised more than $25,000 and more corporate sponsors were lined up.
"It was amazing," Howard says.
There also was a major surprise. Given that the children who participate in the program are underprivileged, it has been interesting that they don't always buy toys for themselves. Instead, they often arrive with a list of items for their parents and siblings and buy staple items that the family needs — towels are extremely popular.
"It was heartwarming to see the kids' reactions when they arrived," Howard says. "This is the proudest thing that I've done as a police officer."
An Innovative Approach to Solve Today's Staffing Shortage
A close second is his work to alleviate an acute police officer staffing shortage when he was a public information officer for the Alpharetta, Georgia, police department. In Alpharetta, when Howard was serving as PIO, the staffing shortage had reached 25 percent. It was taking six months to hire recruits. Howard examined the recruiting process and determined that a large amount of red tape existed that was slowing things down considerably. Soon he presented a plan to command staff that would streamline the process considerably.
"Two weeks later I was overseeing recruiting," Howard says.
His primary goal was to make recruits feel as if they had friends in the organization and to ensure that the organization responded quickly to them.
"This was critical to engaging with the recruits, Howard says. "Public safety agencies often have an attitude of, "don't call us, we'll call you." If you reached out for an update on your status, you either got ghosted or made to feel like you were bothering them. Agencies are learning that they need to treat people better."
The results of Howard's approach to recruiting are impressive – within nine month's staffing at Alpharetta's police department was back to 100 percent.
Looking to Make a Career Switch? Start Here.
Howard has some advice for professionals looking to change firms or make a career switch. The first is to network with professionals and use social media to connect with people who have made the transition being contemplated, to hear about their experience. He also says to invest in themselves a bit.
"You have to invest in yourself to differentiate yourself as a professional," Howard says. "If you want to be it, start doing it. Don't wait – go for it, take the risk. Don't wait for the opportunity to present itself, make your own opportunities. If you want to be it, start doing it."
He also has specific advice for public safety and justice professionals seeking a career at Mission Critical Partners.
"Do your homework – this is not just a job," he says. "We have a responsibility here at MCP and that hit home for me, and it should hit home for our recruits. And familiarize yourself with our core values."
Related Posts
SHARE: