Life at MCP: Meet Todd Johnson, P.E.
Our people and culture make Mission Critical Partners (MCP) a great place to work.
Our "Life at MCP" series introduces our team members, the role they play in our organization and their passion for helping the public safety industry thrive.
It's all in the family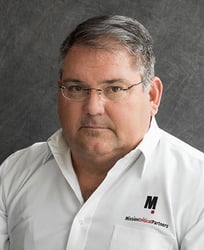 Todd Johnson, PE, a senior technology specialist at MCP, is a second-generation mission-critical communications expert. During his childhood, he spent countless hours by his father's side—a major source of inspiration for him—dabbling with electronics and wiring at his technician's workbench. For Todd, telecommunications is far more than an occupation, it's family business.
His father served in the Navy during Vietnam and later played an instrumental role at Motorola in developing new communications platforms. His love for public safety communications and his passion for the mission began in his early years.
"I bring a unique perspective to my projects," Todd says. "I've been fortunate to wear many different hats throughout my career. I've worked in the vendor community on large-scale communications networks, I spent time at the city of Houston working as an assistant director implementing the largest urban trunking system, and now, I'm rounding out my experience as a consultant at Mission Critical Partners (MCP)."
A day in the life
Todd's role is on MCP's wireless and broadband team, where he supports clients through the initial assessment of their needs to designing and installing customized systems for them. His expertise spans a broad spectrum of wireless communications, from conventional analog to digital Project 25 (P25) systems, to dual-band trunking systems, to push-to-talk (PTT) over cellular.
When asked about his role and how to summarize it to someone who may be considering a consultant role at the firm, Todd spoke about how much he appreciates freedom to rolling up his sleeves to serve the client.
"Whether the project is in a small or large community, a radio system is one of the most substantial investments the community will ever make," he says. "The public's knowledge about the radio system is typically very little, yet the investment is monumental and once the system is operational lives are on the line. There's an assumption that the emergency communications system will work."
Tapping into the knowledge he's gained from an impressive 32-year career in public safety communications, Todd designs customized solutions that meet the client's unique needs, drawing upon today's extensive wireless communications product offerings. "Most vendors look ahead to that day that they leave the project. When I consult, I envision that the client will be left with that system for years to come and ensure it's designed to run at peak efficiency long-term."
Todd joined MCP in 2016, and not only does he love serving clients, he thoroughly enjoys the culture, freedom and the trust that's inherent on his team and among his peers at MCP.
"I thought I was just going to be a consultant, but really, I'm empowered as an innovator," he says. "Our ultimate goal is designing and procuring a high-performing, forward-looking radio system cost-effectively, and ensuring that it thrives throughout its life cycle. There's an enormous weight associated with that responsibility, and I take it very seriously."
His most exciting project
Todd's sweet spot is designing complete, end-to-end systems, whether its upgrades or replacements, and regardless of the size. As Houston's former assistant director responsible for the implementation and operation of $140 million P25 system, he helped implement the largest system that ever shipped out of Motorola's factory at the time. A second favorite was in 2017 during Super Bowl LI in Houston, where he was responsible for ensuring in-building coverage throughout all of the city's NFL venues to ensure reliable cellular and public safety communications.
"In-building coverage can be tricky, and we knew that during the Super Bowl thousands of fans and media would inundate Houston. We implemented an indoor distributed antenna systems (DAS) with over 1000-antennas throughout the NFL venues, so that during congested times the public would experience no degradation of service and calls would go through," Todd says.
Focused on the future
Throughout Todd's career in public safety, there's never been a time when he has been more optimistic. "We're in one of the most evolutionary moments of public safety communications I've ever seen," he says. "What adds to this complexity is that public safety's traditional values and the ways in which we're used to doing things is being challenged. FirstNet and NG911 will completely transform our industry, and the landscape will be dramatically different that what we're used to." He added that he's invigorated about playing a role in building this future roadmap, and he's motivated about the fact that our communities will be safer, and so will the first responders who serve them.
Today's youth also are a source of inspiration for Todd. Just like he did with his father years ago, he builds small projects with his kids, who teach him a tremendous amount about today's technology. "They bring a different mindset to how they believe public safety should work, and it's truly inspiring," Todd says.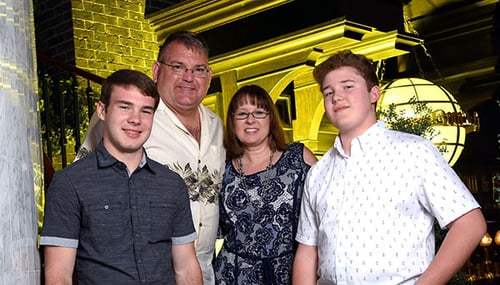 With very little research, anyone can get involved and he's thrilled about the different and innovative mindsets that today's younger, more technology-adept youths bring to the industry.
Join the largest team of specialized professionals in the industry. Search jobs or build a career profile today.
SHARE: