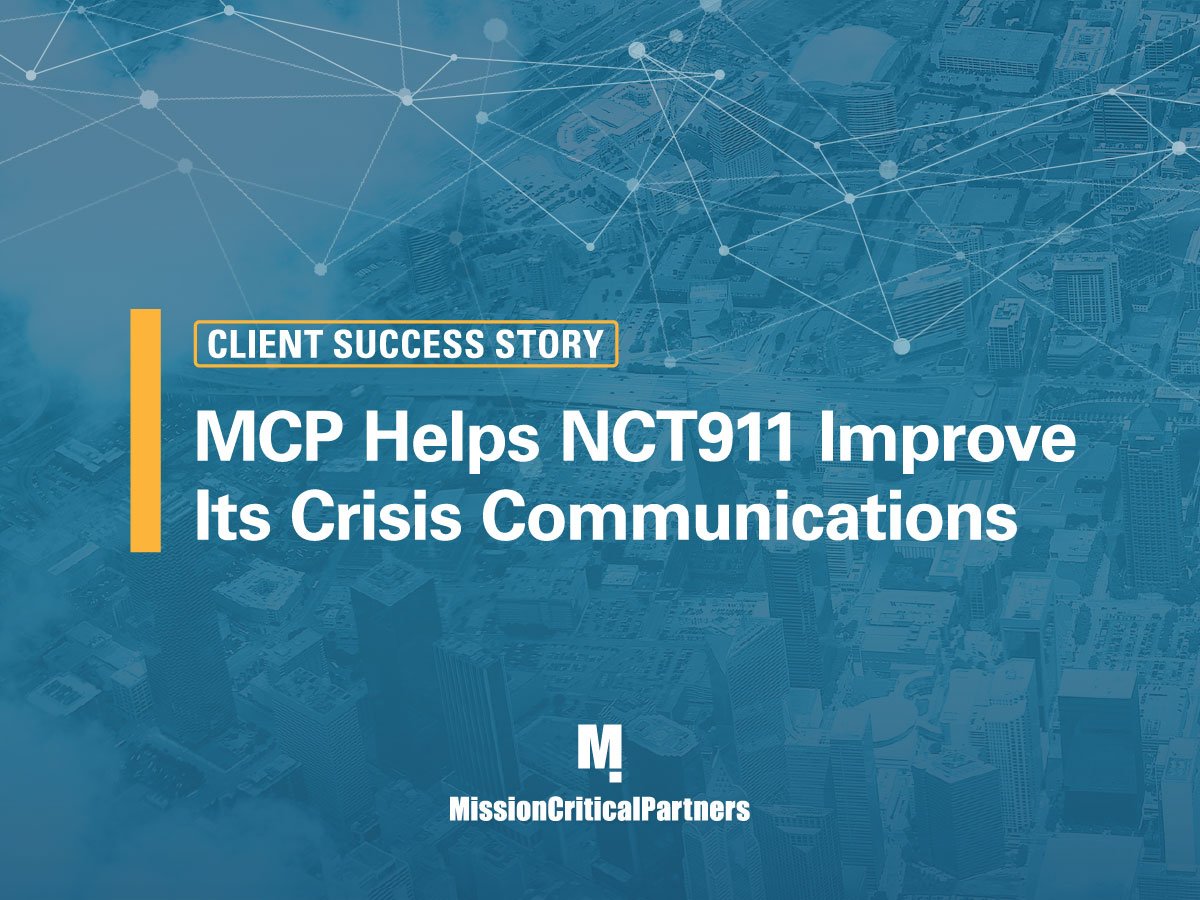 In Summary:
A 911 service interruption occurred in September 2018 that required the North Central Texas Council of Governments' 911 Program (NCT911) to communicate with internal and external stakeholders during the crisis—a task made more difficult because a crisis communications plan didn't exist at the time.
MCP subject-matter experts thoroughly assessed the steps taken by NCT911 to communicate information about the outage to the affected internal and stakeholders, and assess their effectiveness in reaching those groups.
A crisis communications plan subsequently was completed by NCT911 that contains several actions based on the recommendations provided by MCP.
---
Background: