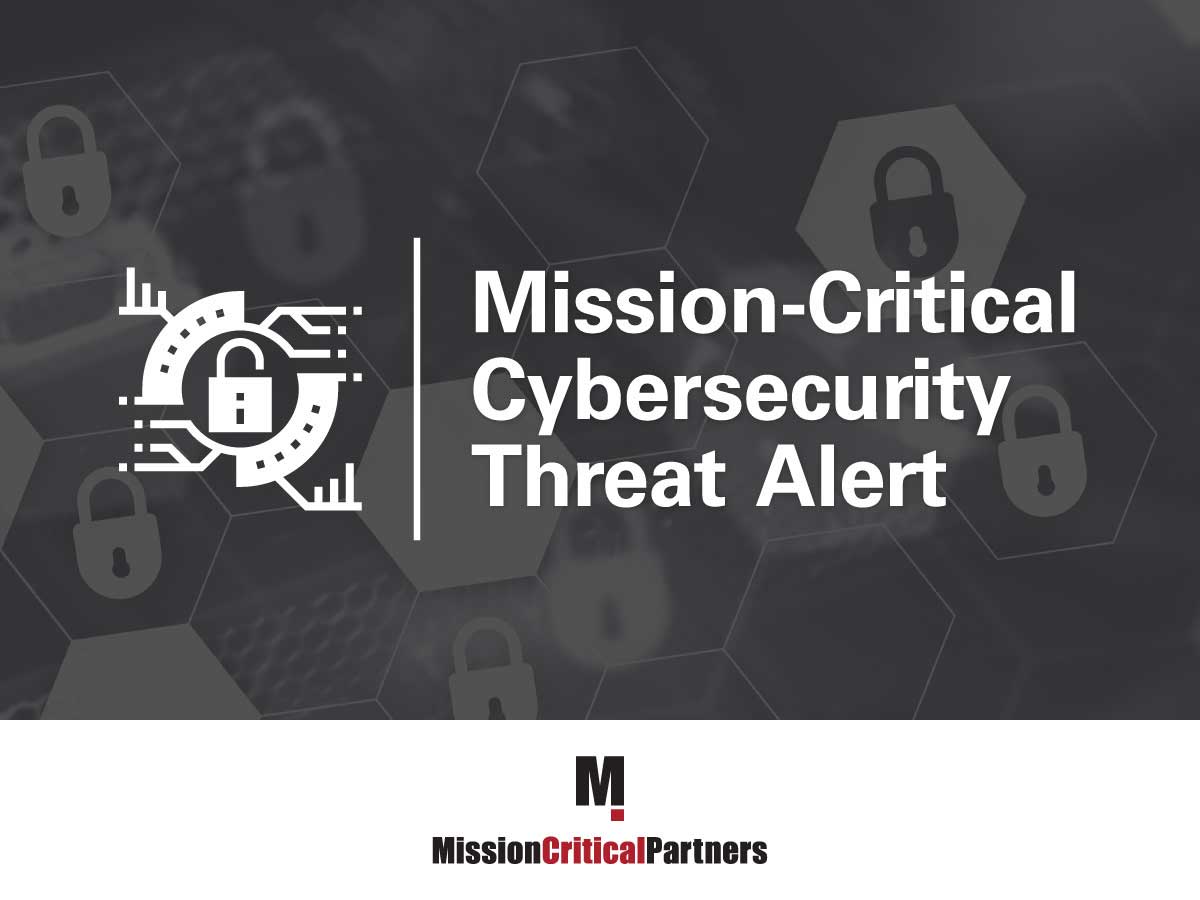 As part of our effort to inform our clients about potential and serious cybersecurity issues, MCP provides advisories about vulnerabilities and exploits that could threaten the operations of their critical communications networks. Sign up to receive these advisories in your inbox as soon as they are released.
This week, there is a new critical alert that requires the mission-critical community's immediate attention.
Advisory Overview
The ransomware-as-a-service variant "Egregor" is spiking across the cybersecurity and information technology (IT) landscape after the shutdown of the notorious Maze ransomware campaign. Some major organizations have fallen victim to the malware, including Kmart, Cencosud (a retail giant in South America), Randstad NV (the world's largest staffing company and owner of Monster.com), and Translink (Vancouver's bus and rail transportation system).
The ransomware has been seen hijacking printers and repeatedly printing the ransom note. In the case of retail organizations, the ransom note has been printing on consumers' receipts at checkout. Mission Critical Partners recommends deploying advanced endpoint protection to block ransomware pre-execution.