These Are 2022's Most Important Public Safety Trends
MCP Insights asked the firm's subject-matter experts to predict what will occur this year concerning communications technologies, operations, and governance in the public safety sector (law enforcement, fire/rescue, emergency medical, and 911) and the public sector (government and justice). Here's what they said: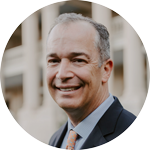 Darrin Reilly, MCP president and CEO — The public safety sector is receiving historic funding injections that will force new vendors to enter the industry. However, organizations will need to fight the "shiny object" syndrome, i.e., implementing new technology that appears to be innovative but doesn't offer much value in terms of improving operations. Also, organizations will need grant support more than ever to put themselves in the best possible position to receive funding.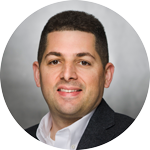 John Chiaramonte, president, Consulting Services — Workforce challenges will worsen before they improve, due to the global pandemic, which fundamentally has changed the employer-employee compact. This has created chaotic tension and uncertainty throughout the ecosystem that must be acknowledged and mitigated to reestablish a sense of workforce stability. (MCP's workforce optimization solutions can help with the recruitment, training, and retention of staff members.)

Further, supply chain challenges will persist. The pandemic has affected technology availability, most notably that which relies on semiconductors (i.e., chips), such as smartphones and other communications devices and systems. Consequently, public safety and public sector agencies will need to adjust planning efforts and implementation schedules to mitigate the effects of longer lead times for technology delivery. (MCP's procurement assistance is helping our clients identify supply-chain risks earlier and building in lead time to avoid costly project delays.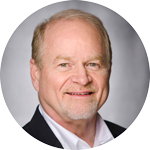 David S. Jones, president, Lifecycle Management Solutions — Organizations of all sizes and types are reassessing their internal information technology (IT) operations. Historically, agency IT departments have had to "go it alone" in trying to cobble together the necessary resources to establish and maintain complex networks, systems, and applications. However, a growing number of agencies are beginning to look externally and transitioning operations to cloud-based solutions, e.g., software as a service (SaaS), while also shifting some, if not all, of the responsibilities for IT operations to outside entities. (MCP's comanaged IT solutions were developed with an essential understanding of our clients' missions and thus can support their IT needs.)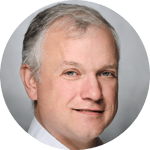 Scott Neal, vice president and director, Wireless Services — The unprecedented focus of congressional funding on broadband will empower states to plan, design, and implement infrastructure to connect communities across the nation. But this will require thoughtful consideration to ensure that public safety's broadband needs are being met. (MCP's experience in the design, planning, and implementation of broadband projects helps to ensure that the community is connected in a way that enables public safety agencies to carry out their missions.)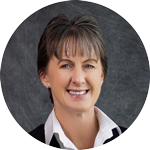 Bonnie Maney, operations manager and senior consultant, Facilities and Operations — As the extreme staffing shortages continue, organizations across the entire ecosystem will need to get creative. Nowhere will this be truer than in the 911 community. For example, in addition to 911 becoming a catchall, a substantial number of calls do not require traditional police, fire/rescue, or emergency medical services (EMS) responses. Consequently, more emergency communications centers (ECCs) will lean on other entities to process and respond to various non-emergency situations. This might take the form of redirecting calls to other municipal/county entities before they come into the ECC, or to 211, 311, or other 10-digit non-emergency lines that might be more appropriate for a particular circumstance. Or it might involve integrating the 911 system with the 988 system, which the Federal Communications Commission (FCC) established to streamline access to mental health hotlines — this system is scheduled to become operational this July. Further, more ECCs will turn to solutions that automate manual processing of calls for service involving repetitive or standard information that does not require contact with a 911 telecommunicator. Alternative response approaches such as these can ease the burden on telecommunicators while delivering the appropriate response faster.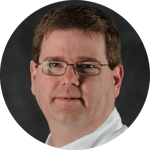 Pat McFeely, facilities domain leader, Facilities and Operations — The conversation surrounding consolidation will turn from "why" to "how." Public safety agencies that can't afford to fund a new facility will focus their efforts on making minor changes onsite that make a substantial impact, such as virtualization and technology upgrades.
Stacy Banker, operations domain leader, Facilities and Operations — Compensation studies will become important in the public safety sector, as a way of addressing the recruitment and retention issues that are having a profoundly negative impact. The effort to reclassify telecommunicators, which is long overdue given their status as the "first of the first responders," will ramp up, driven in large part by the availability of the telecommunicator reclassification toolkit developed by the National 911 Program.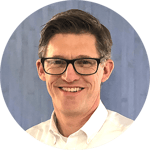 Jim Pingel, business development manager, Data Integration Solutions — Public sector organizations will continue to advance their use of actionable data to improve their operations, as well as emergency response and justice outcomes. In this regard, MCP's three data offerings — DataLink, DataSphere, and DataScape — will continue to drive seamless integration of disparate data sources. We also will see increased use of dashboards that enable officials to easily discern the performance of their networks and systems and gauge the impacts of their operations.
For example, we created a customizable dashboard for a client that visualizes trends and performance metrics based on the agency's dispatch and 911 call data. The dashboard enables officials to quickly discover whether dispatching and call-handling goals are being met and what issues are being encountered. The dashboard can be segmented by department, i.e., police or fire, and by the time of day, day of the week, or incident priority level. This presents managers with an opportunity to drill down and pinpoint opportunities to reduce response times. The dashboard has been live only for a few months, but already the agency is realizing significant improvements in operational performance.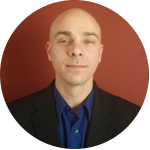 Jason Franks, cybersecurity analyst — Data breaches, in particular ransomware attacks, will continue to impact public safety and public sector organizations. The frequency and severity of cybersecurity incidents will continue to expand, and these organizations remain high-value targets for cyberattackers. With remote work steadily increasing, additional pressure will be on organizations to secure and monitor their mission-critical networks and operations. (MCP's cybersecurity practice helps protect our clients from both internal and external cyberattacks.)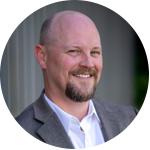 Jamie Sullivan, senior technology specialist — Greater emphasis will be placed on delivering Z axis data (though some call-handling equipment providers won't be ready for it). While the X and Y axes are very effective for getting emergency responders to the exact location of an emergency, the Z axis, which addresses vertical location, is essential for finding people in multilevel structures, such as parking garages and high rises. Without Z axis data, emergency responders often have to conduct floor-by-floor searches for victims, a time-consuming process that places victims and emergency responders at greater risk. Additionally, greater emphasis will be placed on originating service provider (OSP) delivery of Session Initiation Protocol (SIP) calls directly into the Next Generation 911 (NG911) network (rather than having NG911 providers convert Time-Division Multiplexing [TDM] calls to SIP). We also should start to see more and more calls delivered in the end-state i3 format with handset location available sooner in the call flow, allowing the NG911 providers to geospatially route more calls to the correct ECC the first time.
SHARE: