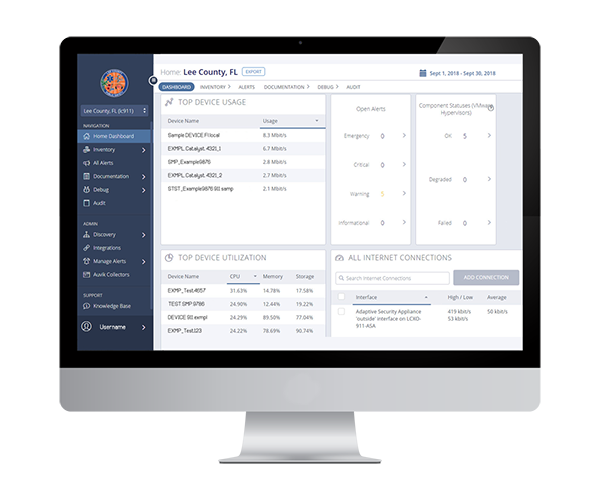 In Summary:
Lee County, Florida 911 officials were not satisfied with the network maintenance they were received from their technology vendors
MCP provides ongoing IT support for Lee County via an online dashboard that is intended to provide a real-time network diagram and information on active alarms and ticket status, as well as reporting capabilities.
---
Overview and Agency Challenge
Maintaining network up time during large-scale disasters like Hurricane Irma and during normal operations was top of mind for Lee County, Florida officials. Despite several 911 vendors providing 911 network monitoring services, Lee County officials weren't satisfied with the level of service they were receiving. They sought greater clarity on network activity, more customization (instead of an off-the-shelf solution), and a mechanism for identifying current and historic network activities.