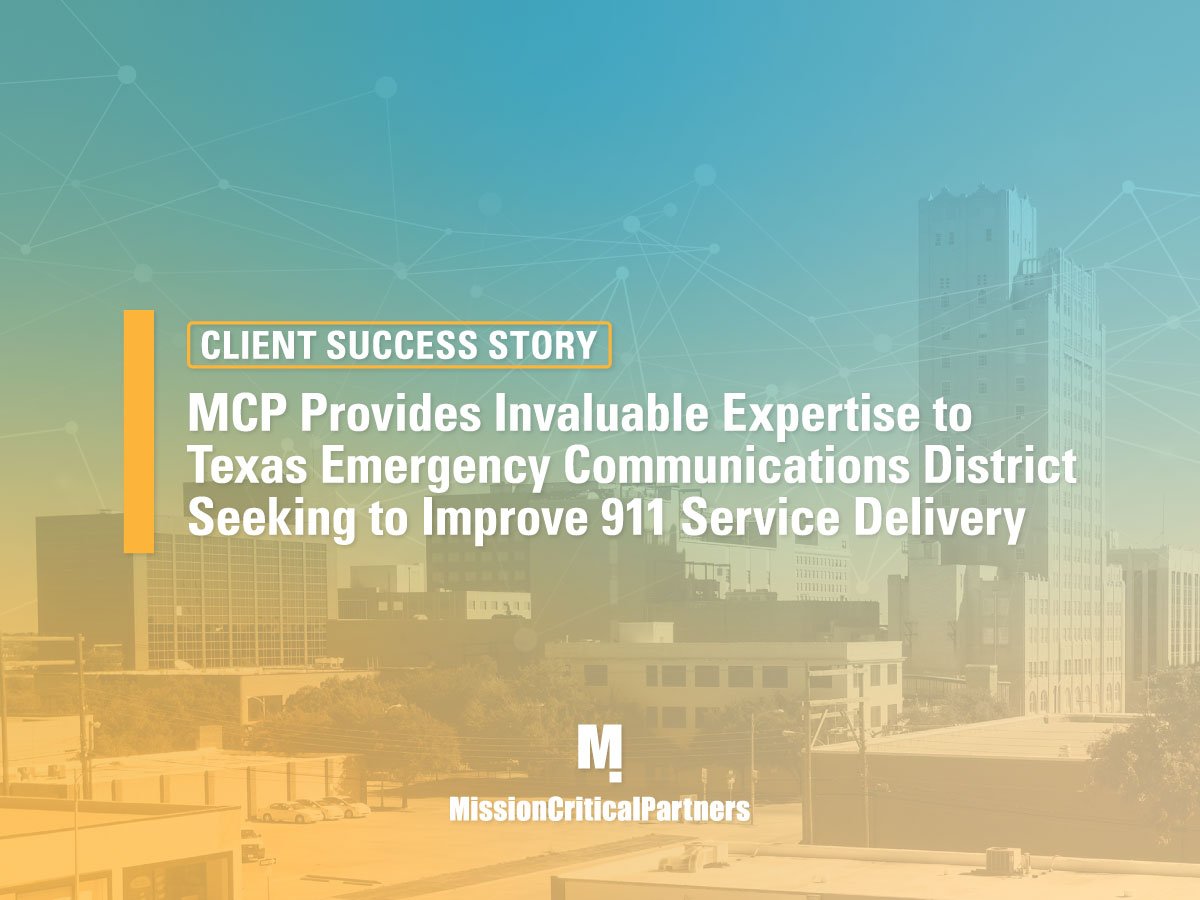 In Summary:
The Lubbock Emergency Communication District (ECD) needed a way to interconnect the eight emergency communications centers (ECCs) it supports, enhance its 911 call-handling capabilities, and position itself well for the transition to Next Generation 911 (NG911) service.
Mission Critical Partners was hired by the district to support its efforts to replace its call-routing and call-handling systems, implement a fiber-optic network, and build a new administrative center, which houses its data and training centers, and which also can serve as a backup ECC.
Today the district has a new emergency services Internet Protocol network (ESInet), new hosted 911 call-routing and call-handling capabilities and more.
---
Background: