DOT and DOC Grants Will Give 911 A Much-Needed Boost
Last week, the U.S. Department of Transportation (DOT) and the U.S. Department of Commerce (DOC) took the final, much-anticipated step in awarding funding dollars that have been in the works since the Next Generation 911 Advancement Act was announced seven years ago. Originally passed as part of the Middle-Class Tax Relief and Job Creation Act of 2012, the new $109 million grant program is intended to drive the 911 community's transition to Next Generation 911 (NG911.)
Thirty-four states and two tribal nations were awarded grants. See the full list and the official press release here.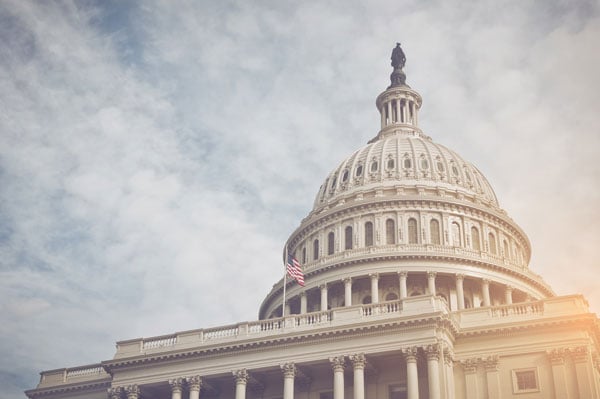 This funding availability comes at a much-needed time and represents a watershed moment in 911's half-century-long history. It's the first grant for NG911 funded at the federal level since 2009 when the National Telecommunications and Information Administration (NTIA) and the National Highway Traffic Safety Administration (NHTSA) awarded more than $40 million. Since then, the 911 industry has been making steady, but slow, progress toward NG911, which will enable:
Rerouting of emergency calls to another 911 center when a disaster has rendered a 911 center inoperable, inaccessible or uninhabitable
Sharing of emergency call data with another 911 center, automatically and in real-time
Text or multimedia-based communications between emergency callers and 911 centers when a voice call is unsafe or impossible.
Funding always has been a huge issue in the 911 community—there simply is not enough of it. For many 911 centers, NG911 is well beyond their financial reach. They need every dollar they can get their hands on just to maintain legacy operations. This new funding mechanism will help many states and tribal organizations—and eventually, the emergency communications centers they support—to take a significant leap forward in achieving transitional or nearly end-state NG911.
MCP strongly supports five key elements of the grant program:
1. Funding only was made available to states that avoid the practice of 911 fund diversion.
A handful of states continue to divert money collected to support 911 service to other purposes. The new grant program's guidance limits eligibility to states able to certify that, during the 180-day period before they submitted their funding application, 911 funds only were spent to support 911 purposes. This sends a message that 911 fund diversion will not be taken lightly.
2. To apply, states had to demonstrate a vision for NG911 and a designated 911 coordinator.
MCP has collaborated with many progressive states and regions that have advanced their NG911 goals, such as the Tennessee Emergency Communications Board (TECB), the Pennsylvania Emergency Management Agency (PEMA) and the State of Illinois/Illinois State Police. From this experience, we've observed that the states making the most progress toward NG911 adoption typically share two main characteristics: strong statewide coordination and oversight and a statewide strategic plan. These elements provide the foundation for successful NG911 implementations.
3. The range of eligible expenses for the funds is relatively broad, for a reason.
The eligible costs for the grant include:
Adoption of NG911 services and applications
Implementation of Internet Protocol (IP)-enabled emergency services networks and applications
Geographic information systems (GIS) and geospatial data development
Consulting and program management services for NG911 system design
Training for telecommunicators
Assessments of the current NG911 readiness scorecard.
It's easy to lose sight of what NG911 really is—transformative change. While technology is an extremely important building block in the implementation of NG911, it's merely one component of a larger, multi-faceted effort that is required for NG911 to take shape and eventually be successful. It must include governance and policy actions, operational components such as GIS and training, as well as planning and technology.
4. Telecommunicators are starting to get the support they need.
It's encouraging to see that training for telecommunicators related to NG911 implementation and operations is eligible for funding, and that the Recommended Minimum Training Guidelines for Telecommunicators must serve as the basis for it. This funding will go a long way toward ensuring that citizens and emergency responders who rely on 911 telecommunicators will benefit from a more consistent standard of care. Telecommunicators will be able to improve their skillsets and benefit from more certification opportunities.
5. States better understand the shortcomings preventing them from implementing NG911.
There are several states that weren't able to apply for a grant because they had not appointed a 911 program manager or because they couldn't fund the 40 percent match. It will be a challenge for these states to make implementation progress. Executive leadership in these states must make modernizing their state's 911 system a higher priority—it's only a matter of time before an incident will occur that NG911 technology will have improved the outcome of the emergency.
MCP applauds the DOT and the DOC for taking this important step forward for the 911 community and the citizens we serve.
SHARE: