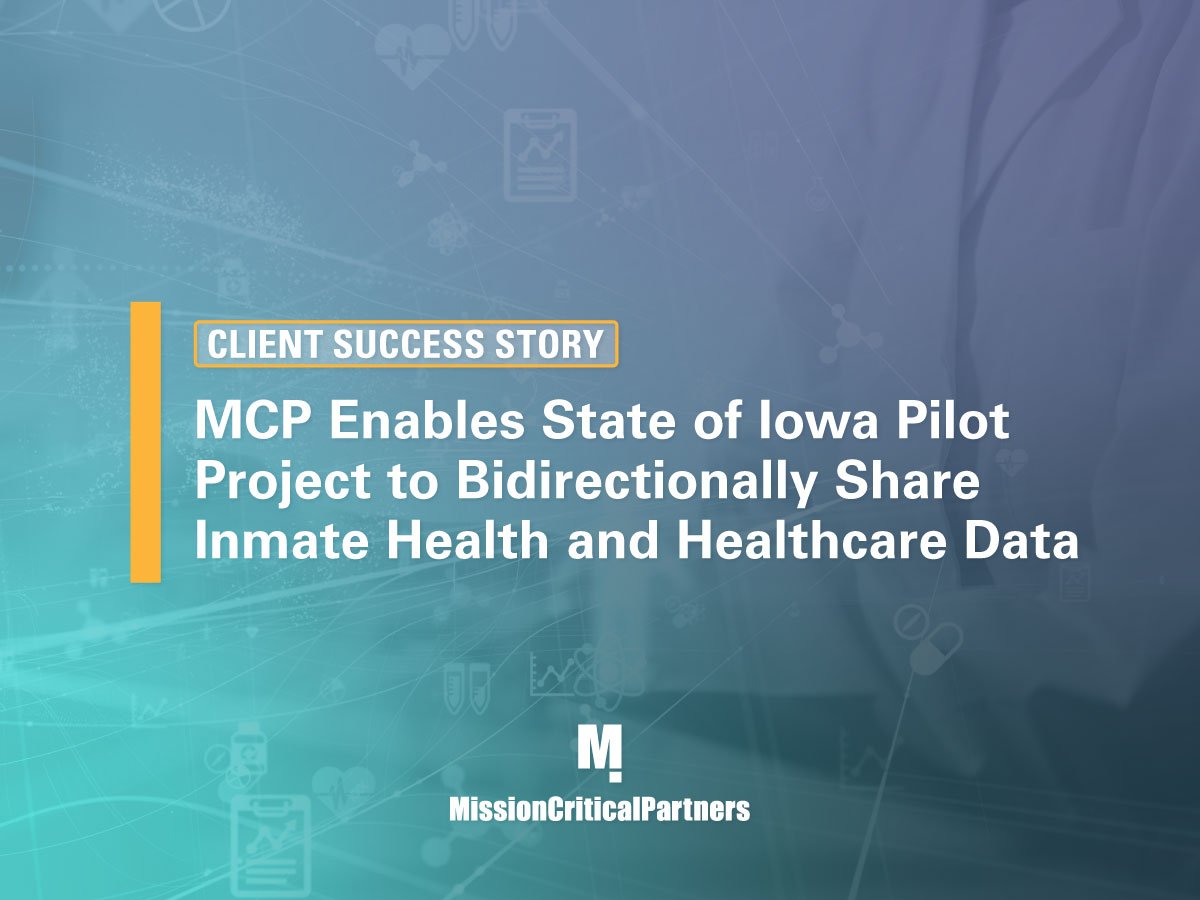 In Summary:
Today the corrections community shares health information through a patchwork of hard-copy paper reports, faxes, and, in some instances, emailed documents and information. Jail administrators often comment about "scrambling" to identify an inmate's healthcare providers and health history.

The state turned to Mission Critical Partners to build data exchanges that ensure secure and timely information sharing between offender management systems and electronic health record/medical record systems healthcare providers use.

MCP leveraged its data integration capabilities to build a consistent, simplified interface to exchange data. Also applied was MCP's DataSphere integration solution to address governance, architecture, and technology requirements between the many-to-many information-sharing arrangements.
---
Background:
Structured like most states, Iowa's correctional community has county jails and a state department of corrections (DOC). Both the jails and the Iowa DOC need to provide healthcare data for inmates. They must manage the inmate population in a manner that minimizes the potential spread of infectious disease, including but not limited to COVID-19. Correctional facilities also need to provide updated healthcare information to community providers if or when an offender goes on probation, pre-trial supervision, or is released outright to the community.