An Important Milestone: 10 Years of Mission Critical Partners
This month is very special for Mission Critical Partners: it's the month we celebrate 10 years of being in business.
A decade ago, our co-founders—Kevin Murray, Brian Bark, and Len Kowalski—started the firm in makeshift offices above their garages and in their basements. They were joined shortly thereafter by David F. Jones and Dave Boyce. Together, the team of five worked countless hours and weekends to build a company consisting of innovators, engineers, subject-matter experts, former emergency responders and 911 center managers, and project managers, who share a common passion—improving life-safety outcomes. Since their humble beginning in 2009, the founders had a vision of growing the firm to 75 employees, the size they believed would give it influence in shaping the future of public safety communications.
Today, MCP has more than 100 specialized public safety professionals. We could not be prouder to have positively influenced the mission in so many communities. We are honored to share this incredible moment with our clients and partners around the industry, and we're incredibly grateful for our passionate staff members who will do whatever it takes to improve emergency response.
We're equally thankful for our clients who have entrusted us with guiding their organizations forward.
Learn more about our journey by watching the video below or visit www.mcp911.com/10year.
As we enter our second decade, we are just as excited about where we are going as where we've been. What's coming to the public safety sector will be profound and transformative. We remain committed to leading the sector toward a very exciting future and helping our clients navigate the change by serving their interests and exceeding their expectations.
Thank you for your continued support of Mission Critical Partners. Now let's celebrate!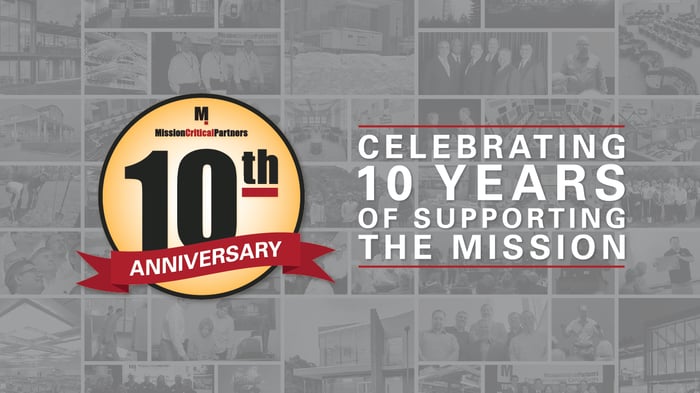 SHARE: