An Effective Network Operations Center Does More Than Provide Alerts
A while back, one of Mission Critical Partners' (MCP's) long-standing clients, the Lower Rio Grande Valley Development Council (LRGVDC) in Texas, was growing increasingly frustrated with its third-party network operations center (NOC). It always is good for an emergency-response organization to enlist the services of a NOC to ensure the reliability of its mission-critical communications networks and systems and to perform network troubleshooting. But in this case, the NOC's performance was insufficient, according to Hector Chapa, program supervisor II, who oversees the council's communications systems and emergency communications center (ECC) ECC operations.
"They let us know what was going on, but not much else," Chapa says. "I received every alert, including benign events that really didn't require my attention," he says. "What I needed was someone who not only could tell us when something was wrong, but would do the research and grunt work required to solve the problem on our behalf."
So, the council reached out to MCP for assistance.
Today, the MCP-managed NOC technicians has eyes on the council's communications network 24 x 7 and proactively resolves most events without council involvement. For instance, if a fiber-optic cable is severed, the NOC team ensures that the affected link fails over to the redundant link. Then, the NOC team interfaces with the fiber provider to resolve the issue. If the failover doesn't occur, then the team reaches out to an escalation list comprised of council and vendor personnel, including Chapa when it is warranted.
The NOC is supported by MCP's NetPulse℠ network-monitoring services, which are hosted in the cloud by Amazon Web Services.
The NetPulse platform not only provides real-time data that can be leveraged for troubleshooting, but also to predict events well before they occur. The highest value in a monitoring agreement is the ability to provide alerts concerning anomalies before they become outages.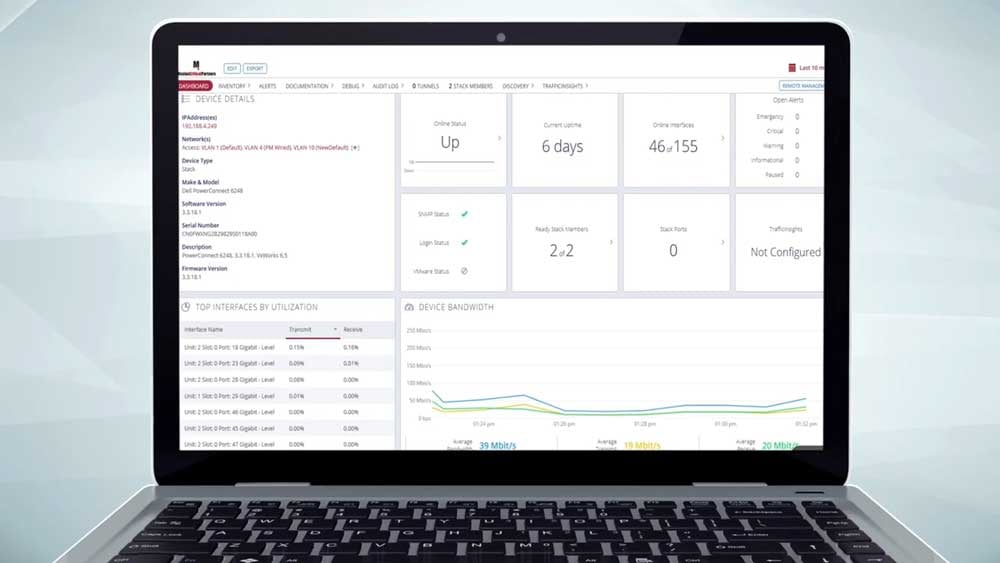 In addition, the platform provides the council with remote device-management capabilities. They can upgrade the configuration on a router, or apply a patch, from their office, and they don't have to log into that router because the platform already is logged into the device.
The platform also backs up the configurations, which enables the council to more quickly bring new routing gear online.
According to Chapa, the level of monitoring provided by MCP, and the resultant data has provided him with unprecedented visibility into the council's communications network, which in turn has enabled him to troubleshoot problems faster and, in many cases, prevent them from happening. In addition, network devices are being deployed and configured much quicker than before.
"The data not only gives you a history, it also enables you to ask important questions," he says. "The platform provides all of the information I need to understand what I need to do to prevent our networks, systems and devices from going down."
Read the Lower Rio Grande Valley Development Council (LRGVDC) client success story in its entirety here.
We would love the opportunity to speak with you about your network-monitoring needs and—more importantly—how we can improve upon your current situation. Learn more about MCP's network management expertise by watching the video below, or request a demo to see how the solution works first hand here.
SHARE: