Use the Concept of the 'Virtual Bench' to Attract A Players to your Public Safety Organization
A popular and effective supply-chain management strategy involves "just-in-time" delivery. This approach calls for the vendor to receive goods from suppliers only when they are needed to fulfill an order. Similarly, a manufacturer would receive raw materials only when they are needed for the manufacturing process. It is a tricky thing to balance, but when done effectively the needs of customers are met nimbly and efficiently, and the company saves significant overhead costs by avoiding the warehousing of considerable inventory.
MCP uses a similar approach to ensure that we can supply our clients with the subject-matter expertise and experience they need when they need them, which we call the "virtual bench." It's an approach that can be embraced by all public safety organizations who are looking to find, and eventually hire and keep, high performing leaders.
In two previous posts we explained the "Topgrading" methodology. This method, developed by Dr. Brad Smart—considered by many to be the world's foremost expert on hiring practices—is designed to identify "A" players, those who among the top 10 percent of professionals in their chosen field. At MCP, we are constantly are on the lookout for A players. But we don't always hire them immediately upon finding a match through the Topgrading process—instead, we assign them to the virtual bench.
Have a long-term plan for keeping A players engaged
When an organization is committed to hiring A players, it typically wants them to grow with the company for the long-term. One of the keys to accomplishing that is to have plenty of work for them to do that leverages their know-how and keeps them engaged. Hiring new staff and then having them sit idle because they have nothing to do is a bad strategy that does the organizations, and the new hires, a disservice.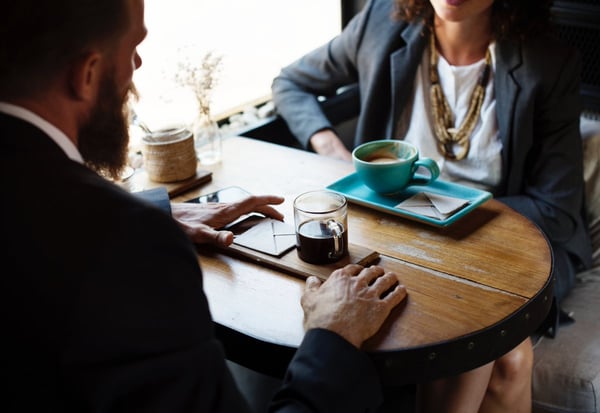 One way to avoid this is to hire part-time staff for specific projects and then cut them loose as soon as their project or assignment ends. This generally is the approach taken by many organizations. And while such an approach may be in their best interest, it most certainly is not in the best interest of their customers. A critical benefit of hiring A players is that when there is plenty of work for them now and long-term, it creates staff continuity.
For MCP, most of our consultants have been with the firm for at least five years and many have been on board for a decade—which is as long as MCP has existed. The result is institutional knowledge about the client and its projects that pays enormous dividends because it shortens the learning curve dramatically and enables the client to develop a comfort level with its project team.
Moreover, because of this institutional knowledge about each client, its communications infrastructure and its operating environment, MCP is well-positioned to anticipate their future needs.
Stockpile A players to deploy them quickly and strategically
The virtual bench offers another benefit: an organization that stockpiles A players can add them to their roster of experts quickly and strategically when a new assignment emerges that aligns with their expertise and experience. For MCP, the virtual bench supports our ability to anticipate our clients' needs and then meet them with a nimbleness that enables us to serve them better. Having the right people available at the right time enables us to help our clients get their projects up and running faster, and to bring them to fruition more efficiently and expeditiously.
There is another benefit to the virtual bench. It might be the case that an organization often comes into contact with candidates who want to join, and while the interview process has identified them as a good fit, the timing isn't quite right for them to transition, for various reasons. For example, their sense of integrity might prevent them from abandoning a project at their current employer before it is completed. In such circumstances, the virtual bench will enable an organization to stay engaged with that candidate until the timing is right for them to transition.
After a decade, MCP's virtual bench, which is an extension of our Topgrading and talent acquisition process, continues to pay dividends for our clients by enabling us to add staff strategically "just in time," and—just as importantly—enhancing our ability keep them around for years to come.
Howard Miller is MCP's Senior Recruiter. He can be emailed at HowardMiller@MissionCriticalPartners.com.
RELATED POSTS
SHARE: