MCP Urges FCC to Promote Uniform Adoption of Location-Based Routing Technologies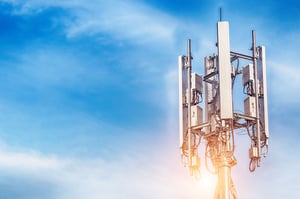 On March 22, 2018, the Federal Communications Commission (FCC) issued a notice of inquiry about how to route 911 calls to the proper call center faster and what the public should expect when calling 911 from a wireless device.
911 centers continue to struggle with location accuracy. The problem has been the subject of intense media scrutiny of late. The key question: why smartphone applications provide better location information than that received by 911 centers.
This negative media attention is well-warranted. Emergency call misroutes occur in great volumes across the U.S. every day. Misroutes, or misrouted calls, are 911 calls that are received by one PSAP and then transferred to another. However, it is important to note that the "misroutes" that are the subject of the FCC's recent inquiry mostly result from current 911 call routing mechanisms that rely on a cell tower location working as designed, not from technical failure of those mechanisms.
MCP has witnessed this firsthand in two states where we have conducted wireless integrity testing. In one county, we witnessed an astonishing error rate—38 percent of all test calls were misrouted. With wireless devices generating 80 percent of 911 calls across the nation, with some states experiencing up to 90 percent, emergency call misroutes literally are a life-and-death problem.
Today, 911 calls originating from mobile devices are routed by a decades-old methodology. A vast majority of calls are delivered to the 911 center with Phase 1 data, i.e., the location of the cellular tower. More accurate data typically is delivered to the 911 center 20 – 30 seconds after the call was received, a timeframe which depends on multiple factors, such as signal strength, geography, or whether the call was made within a structure.
Earlier this week, MCP submitted comments to the FCC's notice of inquiry on how we believe the public safety communications sector can overcome this delay. You can download our complete comments here or read on for the highlights.
Uniform adoption of location-based technologies is a must
First and foremost, we encourage the FCC to promote the uniform adoption of location-based routing technologies. This is especially important as the 911 industry transitions to Next Generation 911 (NG911). In particular, the Commission should encourage the Advanced Mobile Location (AML) implementation, or the vendor-specific variations such as Google's Emergency Location Service (ELS).
AML was developed in 2014 to help emergency callers in the United Kingdom, and in 2016, the European Emergency Number Association (EENA) announced that AML was implemented in all Android operating systems worldwide. Earlier this year, Apple announced that its recent version 11.3 release includes support for AML in Apple devices. However, carriers still must voluntarily enable AML for 911 calling in the U.S.
Google's Android ELS sends location information directly from Android handsets to emergency services when a person calls 911. This technology has shown promising results in two separate pilot projects earlier this year – one by RapidSOS with its NG911 Clearinghouse pilot project and a second pilot project conducted by West Safety Services in conjunction with their partner, LaaSer.
Together, these two smartphone operating system providers cover 99 percent of smartphone-generated 911 calls in the U.S. And, in the cases where callers do not have a smartphone—which is becoming less common considering that 70 percent of all wireless phones in the U.S. are smartphones—the fallback call routing that uses Phase 1 location information will ensure that the call is delivered the same way it has for years.
Here is some additional background to support MCP's position that the FCC should support location-based technologies:
Antiquated CMRS technology
The industry should not rely solely on Commercial Mobile Radio Service (CMRS) providers for location acquisition. Their techniques, equipment and technology could be more than 15 years old, and the new third-party, commercial database solutions that capture device-based hybrid location have been successful at delivering more timely and accurate locations. At this year's EENA conference in April, it was reported that eight countries had deployed AML, with another 13 in the planning process – this technology is real, lives are being saved, and these alternatives should be embraced.
Competitive barriers must be removed
We also encourage the FCC to prevent CMRS providers and NG911 solution providers from raising competitive barriers that would limit the use third-party location technologies, to control what location technology is used or because of liability concerns.
Uniform adoption of NG911 nationwide
This issue goes far beyond technology implementation. For the 911 sector to enable AML universally, a universal NG911 system must be rapidly adopted nationwide on a common, standards-based platform, instead of in a piecemeal manner that serves the needs for some instead of all.
Let's make 2018, the year in which 911 celebrates its 50th anniversary, the year when significant progress is made toward fixing the industry's location accuracy problem and in implementing NG911. #Let'sEvolve911
SHARE: