911's 50th Anniversary Wish List: Advanced Mobile Location
Three weeks ago, my colleague, John Chiaramonte, made an impassioned plea to the four major wireless carriers. He asked them to serve the critical needs of the 911 sector and all those who dial those digits in their time of greatest need by turning on Advanced Mobile Location (AML)—now. Today, on the 50th Anniversary of 911, I am delighted to write about an alternate solution to getting life-saving enhanced location technology into the hands of the telecommunicator.
Yesterday afternoon, RapidSOS released the results from its NG911 Clearinghouse Android Emergency Location Services (ELS) Pilot Project held last month in three jurisdictions across the United States: Collier County, Florida, North Central Texas, and Loudon County, Tennessee. Each represents a variety of topography and population, as well as integration with an assortment of existing public safety answering point (PSAP) software.The NG911 Clearinghouse was developed by RapidSOS. It consists of a location information server (LIS) and additional data repository (ADR); both are National Emergency Number Association (NENA) i3-compliant functional elements that make supplemental data available to PSAPs.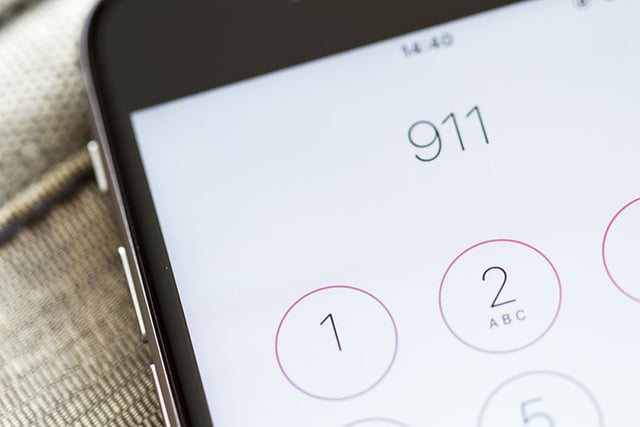 During the pilot project, AML for 911 calls originating from ELS-enabled Android phones was provided to the PSAPs in the aforementioned jurisdictions via the NG911 Clearinghouse. The results were incredibly impressive:
Seventy-six percent of calls provided an uncertainty value of 50 meters or less (almost two times the level of accuracy currently required by the FCC)
The average location accuracy provided for ALL calls was 37 meters; compared with the Phase II location, which averaged 159 meters, this was a four-times improvement
Seventy percent of the ELS locations were delivered on initial call delivery
One-hundred percent of the results were taken from real 911 calls, not test calls from test phones in a test environment
The results of this pilot project tell us a couple of things:
Confirmation of the results seen in Europe: Not only were calls located four times more accurately, but the highly accurate location provided by ELS also was delivered more quickly. Seconds save lives.
Reliance on the wireless carriers to take action is not the only path to success. The 911 sector doesn't have to wait for the wireless carriers to volunteer to deploy ELS/AML. Google has shown the way. Will others follow? If they do, then leveraging ELS/AML from virtually all smartphones becomes a simple matter of PSAPs gaining access to the NG911 Clearinghouse … which should be no problem as the service is offered free of charge to public safety agencies. PSAPs simply could interconnect to the NG911 Clearinghouse's database via its Emergency Services IP Network (ESInet)—or, for those PSAPs not yet served by an ESInet, by using a virtual private network (VPN) over internet connection—and then query the database.
Yes, there are additional details to a successful implementation, but these results demonstrate a huge step toward solving the location accuracy problem … a problem that Americans deserve to have solved in 2018, the year that 911 celebrates its 50th year of service. #LetsEvolve911
SHARE: