Remembering Mike Milas, the Epitome of the Consummate Professional
When someone dies suddenly, as our Mike Milas did last week, there usually is a rush to say nice things about the person, even if it's not entirely warranted. It's just our nature. But that wasn't the case with Mike. Saying nice things about him is incredibly easy and entirely true.
Mike joined MCP seven years ago and was a wireless communications project manager, and subsequently became the consulting group lead within the wireless communications team. Prior to that, he was the elected sheriff in Ozaukee County, Wisconsin, for six years. Mike then worked for a radio system vendor and ventured into the consulting world. By the time he arrived at MCP, he had accumulated vast knowledge concerning the needs of public-safety agencies — particularly law-enforcement organizations — and how to meet them best.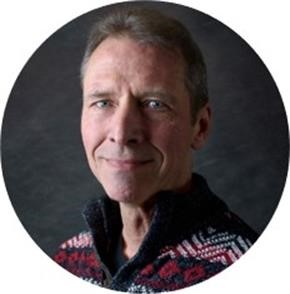 Mike also brought an innate ability to work collaboratively with colleagues in the best interest of our clients. If you were to look up the meaning of "consummate professional" in a dictionary, there is a very good chance you would see the words, "See the Mike Milas entry." He had a firm grasp of what he knew and what he didn't know. Mike wasn't an engineer, so he generally would defer to those strategizing the best approach to resolving a client's challenge or enabling them to leverage an opportunity. Nevertheless, he had a working knowledge of technology and completely understood the public-safety environment. Thus, in his quiet, collegial way, Mike would peer review their work, often improving on it, but always ensuring that the client's need would be met.
Mike was the yin to my yang. When responding to requests for proposals, for instance, I tend to maximize the project scope and minimize the price in an attempt to win the business. Fortunately, I had Mike watching my back. He always would reel me back in, calmly explaining the need to find balance in our proposal responses. He always served as the voice of reason — and thank goodness for that.
He loved the public-safety sector, a love that was sparked very early in his life — as a child, he aspired to be a police officer. But his love for public safety paled compared to his love for his family. He always talked about his wife, Paula, their sons, and their grandchildren, and constantly doted on them. As his obituary notes, he loved reading to his grandsons, taking them on tractor rides, and telling them silly stories.
Come to think of it; Mike had a very big heart. His obituary also notes that the family suggests donations in his memory to Big Brothers Big Sisters of America and Ozaukee County's jail literacy program. Regarding the latter, it has been years since Mike has lived in the county, yet he still cares about its people.
MCP lost a wonderful colleague, and the planet lost one of its best inhabitants. Mike will be sorely missed — but also will be well remembered.
Scott Neal is MCP's vice president of wireless communications. Email him at ScottNeal@MissionCriticalPartners.com.
SHARE: