Leveraging Social Media Data in Charleston County, SC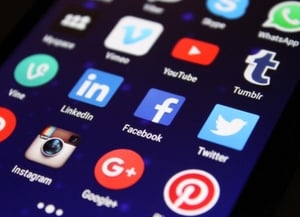 Recent history has shown that, when 911 becomes overwhelmed, citizens turn to social media in an effort to have their pleas for help heard.
Last fall, Texans trapped in homes flooded by Hurricane Harvey used the social radio network app Zello to contact the volunteer Cajun Navy fleet and posted their addresses on Facebook and Twitter to aide emergency medical services in locating them. After a 7.1 magnitude earthquake collapsed buildings in Mexico City, volunteers used WhatsApp to recruit and mobilize informal search and rescue teams before the army, navy and civil protection units were mobilized. When wild fires destroyed parts of California over the course of several months, many turned to social media to plead for help locating missing loved ones and to mark themselves as "safe" using Facebook's Crisis Response feature when they could not reach friends and relatives.
As part of our recently-launched Data Integration Services, the MCP team has spent several months working closely with Dr. Andrea Tapia and members of the Penn State College of Information Sciences and Technology's 3C Informatics research team, experts from RapidSOS and the team from the Charleston County Consolidated 911 Center to test the use of social media in emergency management and response in South Carolina.
THE PROJECT
This pilot project is a first-of-its-kind program that operationalizes the data from social media to improve emergency management and crisis response. James Lake, director, Charleston County Consolidated 911 Center and an MCP client, recently commented on the program's goal, which is to "develop a prototype program with an easy-to-use interface that allows telecommunicators to engage with valuable social media that can improve situational awareness."
Dr. Tapia and her team have used a technical process called social triangulation to set a baseline for typical social media conversations in a targeted geographic area. Using data provided by the PSAP from previous crisis events in the area, the team developed conversational thresholds to help them identify social media interactions that indicate a potential emergency or threat in the area.
Once potentially valuable information has been identified from machine learning algorithms, the data is staged in an additional data repository before being passed on to PSAPs through a web portal. This allows call-takers, dispatchers and first responders to engage with a dataset that has already been filtered and prioritized so that they can focus on the emergency at hand without having to dig through significant volumes of irrelevant information or additional clutter.
The key phrase here is 'filtered and prioritized'. When it comes to leveraging the value of data, including social media, there are several critical elements that must be put into place in order for the data to positively impact emergency response efforts. This pilot project investigates one of those critical elements—having an automated, analysis-driven way to act upon the data.
WHY SOCIAL MEDIA?
In an emergency, standard routing of 911 calls may reach critical mass due to high volumes and limited PSAP capacity. Data provided through social media, on the other hand, offers a two-way communication platform that is easily accessible to most citizens, even during periods of extremely concentrated activity.
This pilot project will serve as a jumping-off point to develop a solution that allows for improved emergency response when someone can't place a 911 call or for public safety to gather additional information about an incident. While the prototype solution may initially be browser-based, the ultimate goal, however, is for social media data to integrate directly within the CPE, CAD, and mobile CAD systems already in use in PSAPs across the country.
The pilot project concludes next month. MCP will use the results, and eventually the forthcoming prototype program, to continue to help the Charleston County Consolidated 911 Center and PSAPs across the country to leverage data from social media as part of our Data Integration Services offering.
SHARE: