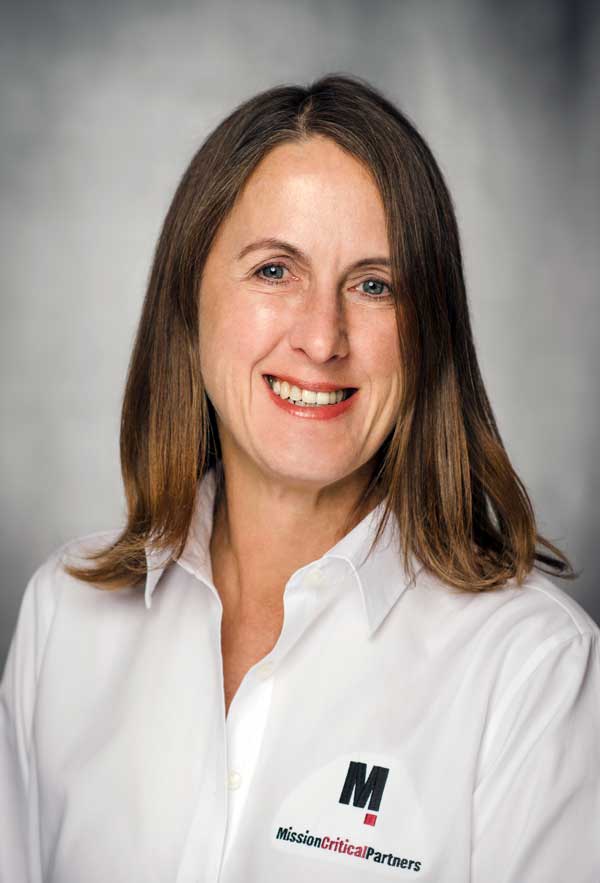 Bonnie Maney, vice president and director of facilities and operations services with Mission Critical Partners, has been working in public safety dispatch centers for more than twenty-five years. She's always had a passion for making an impact on the first-responder mission since the early days of her career working in public safety answering points (PSAPs) in Florida.
Coming to the "other side"
Bonnie spent most of her career working in the public sector. In 2015, she decided to make a significant career switch by pursuing an opportunity in the private sector when a close colleague recommended she join Mission Critical Partners. "I started consulting in 2010 for a national non-profit consortium where I worked for federal, state and local clients on various levels. I always wanted to try consulting and after this experience, I knew I had found a new calling that added another layer to my already satisfying career." said Maney.
Since then, she continues to work on project of many shapes and sizes.
One of the most rewarding aspects of her job is, "Every project is as equally important to every client regardless it's size. The work we're doing plays a critical role helping them advance their mission, and that's where I find the greatest satisfaction."
Even early in her career when she worked her way up from a telecommunicator to a PSAP manager, Bonnie has always been passionate about making an impact on public safety—whether it be for technology initiatives or working one-on-one with the staff helping to improve operations and promote a positive work environment.