Our people and culture make Mission Critical Partners (MCP) a great place to work. Our "Life at MCP" series introduces our team members, the role they play in our organization and their passion for helping the public safety industry thrive.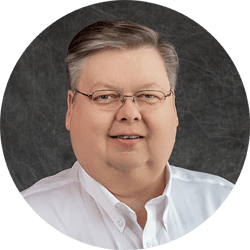 Jim Davis, communications consultant at Mission Critical Partners (MCP), knows a thing or two about public safety communications.
His 37-year public sector career began as an EMT for a funeral home at eighteen. Shortly thereafter, he transitioned to a dispatcher for the Danville, VA, Fire Department, where he worked until he joined the Danville Police Department. It was there that Davis worked his way up to lieutenant, a position he held until 1995 when he took on the role of Pittsylvania County's emergency services director. "I was enjoying the work as a lieutenant, but I felt like I needed another challenge," Davis said.
Referring to the 911 system in Pittsylvania as a challenge was an understatement. When Jim began as director, there was no 911 system. "All that was completed was the addressing work, but the addresses were unusable. There was an outdated request for proposal (RFP) from a radio system vendor. The County Administrator tasked me with bringing all of this together and implementing 911 for the Pittsylvania community—in eighteen months and within budget," recalled Davis.
The job Davis had ahead of him was significantly more complex than simply procuring new technology. For the first time in his career, he had to concern himself with maintaining a large and complex budget. Not only did he have to build out a land mobile radio (LMR) system and implement a computer-aided dispatch system and call-handling equipment, he had to build a 911 center from the ground up, hire a workforce and then subsequently train them.
"We went from having twenty fire departments, each with their own dispatch systems to having one consolidated center for everyone, and we did it within budget and on-time. Doing this for the citizens of Pittsylvania was the highlight of my career. But it wasn't me who accomplished this, it was the team of people I had supporting me that made it all happen. Everyone involved—ranging from the dispatchers, the administrators, the vendors, etc. all took pride knowing that we were bringing 911 to the County." said Davis.
Davis helped Pittsylvania evolve from being a laggard in public safety communications to an early adopter. During his tenure, he had many other accomplishments to be proud of, including transitioning from an analog radio system to a digital 700 MHz system, being the first in the nation with a Phase II radio system, implementing a voice-over internet protocol (VoIP) 911 system, to bringing text-to-911 capabilities to the County. "For me, it was always about making things better for our customers – the people of Pittsylvania – and the mission," Davis said.
Twenty-three years later, he made the decision to retire as emergency services director and transition into a role at Mission Critical Partners as a consultant.
In his new role at MCP, he draws upon this experience on his projects every day.
A Man of Values
Guiding principals in Davis' life are his faith and his family. In addition to his work as a communications consultant, he serves as a pastor doing ministerial work for a local church. "I aim to put everything in proper perspective about how I make decisions in life. I'm always including these principals in my decision-making to make certain I'm doing the right thing," Davis says.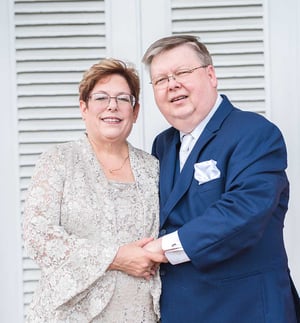 When interviewing for a job as a consultant, it was similar guiding principals that attracted him to MCP. "This company always wants to make sure that they're doing the right thing for the client. I'm fortunate to be able to work for a company that has this same type of drive as me," Davis continued.
Davis was MCP's 100th employee when he was hired back in 2018. "Anyone could have been the 100th employee, but MCP celebrated that I was the employee that helped them hit this milestone. It made me feel special and gave me a sense of ownership that I play a role in this organization working towards the same goal everyday of improving the mission and emergency response outcomes."
Vision is Key for 911 Directors
When asked what advice he has for 911 directors preparing their organizations for the future of public safety communications and Next Generation 911, Davis urges 911 directors to be forward-looking and have vision for where they want to take their organization. "We need to be ready, but be careful, to take cautious steps forward for the industry and our organizations that make sense, because it's possible to put something in place and be wrong," urges Davis. "My advice for 911 directors is to be prudent about the decisions you're making for your organization and seek out advocates that can guide you in your decision-making, always putting your interests first. Tap into their experience to benefit your agency."
Interested in learning more about a career with MCP? See our current openings or join the MCP Talent Network.